Job Opportunities
The university works with Trabajando.com to offer alumni access to job opportunities in Mexico.
In order to register and upload your resume:
https://www.facebook.com/vinculacion.upslp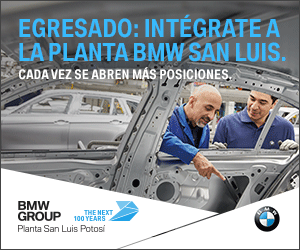 Alumni: Become a part of the BMW San Luis team.
Job postings updated frequently.
Upload your profile: www.bmwplantarh.com.mx
Alumni Identification
To get your alumni identification and keep in contact with your university, please go to Student Services.
To make an appointment with Student Engagement: vinculacion@upslp.edu.mx