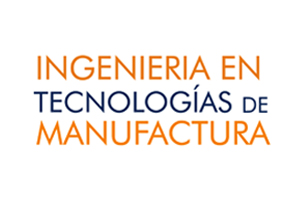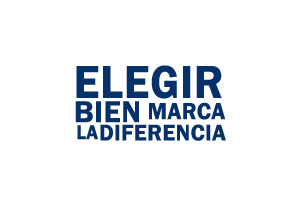 Level:
Bachelor's degree
Title granted:
Engineering in Manufacturing Technologies.
Duration:
9 Semesters
Degree description:
The career of Engineering in Manufacturing Technologies (ITMA), has been designed to cover different functions within the industrial sector, having as its three modular pillars, automation and process control, advanced design and process management. Knowledge is transmitted to students through the competencies approach, thus allowing them to improve their social and cognitive abilities and skills to face the challenges in different work environments. At the beginning of his career, we have the basic subjects that support these three pillars mentioned, where physical laws, mathematical and logical reasoning are established, as well as the socialization of the student with his environment.
Learn more
The administration allows the student to improve quality aspects of processes and products, as well as the coordination and direction of personnel, while the advanced design generates a vision beyond the technical application of knowledge that, combined with the automation and control of processes increases the field of action of the graduate
The use of technologies for the teaching-learning process is a constant in the work of the student, starting with qualified software for the development of practices (in the first semesters), until the use of automation and control technologies (from the fourth semester), as well as the handling of machine tools, measurement systems and inyectora of plastics, resulting in a significant learning that allows a better insertion and adaptation to the labor field. One of the greatest strengths of the race is undoubtedly the Advanced Manufacturing Center, which has been endorsed and recognized by the company FESTO ® as a FESTO Certification Training Center (FACT), where students' practices are developed. and practical certification exams are carried out.
At the end of the subjects, ITMA students must develop a work of professional residency, which consists of working for 480 h At least in a company with the task of carrying out a project endorsed by both the company and the university and that It is considered as part of your professional project evaluation.
ITMA students also have a robotics club where they can participate in both national and international competitions, this also allows them to improve their skills and skills by further developing logical reasoning and programming.
It is also counted on, with a program of preliminary labor insertion of the students in the industrial sector called COOP which is designed for those students who are of the sixth semester in future, with better average and good command of the English language. It consists of allowing half of a group of students (usually reduced) and that meets the above requirements, to attend for a period of three months to the industry, while the other half studies generating a learning process University-company.
Curriculum:
Infrastructure / Resources:
Certifications:
The certifications offered by the race are:
Certification in NEUMATICA
Certification in ELECTRONEUMATICA
Certification in HYDRAULICS
Certification in ELECTROHYDRAULICS
Certification in PROGRAMMABLE LOGIC CONTROLS (PLC)
Certification in SENSORS
Certification in ROBOTICA INDUSTRIAL
Certification in OPEN AND APPROVED FIELD BUS (INDUSTRIAL COMMUNICATION NETWORKS)
Certification in FLEXIBLE MANUFACTURING SYSTEMS
It also has Lab View certification (CLAD)
As can be seen, the certifications are inherently related to most of the equipment that ITMA labs have. There are also the following courses of which although they are not certified, if they play an important role in the development of competences for a Manufacturing Technology Engineer 


PIC I (PROGRAMMING FOR AUTOMATION)
MANUFACTURING PROCESSES I (MACHINING, PAILING AND WELDING)
MANUFACTURING PROCESSES II (PLASTICS)
CAD / CAM AND MANUFACTURING ASSISTED BY COMPUTED NUMERICAL CONTROL.
CNOV COORDINATE MEASUREMENT SYSTEMS
MANUFACTURE INTEGRATED BY COMPUTER I (MRP / ERP)
PIC III (SCADA PROCESSES VISUALIZATION SYSTEMS)
CNOVI (PROCESS CONTROL SYSTEMS)
MANUFACTURE INTEGRATED BY COMPUTER II (ELECTRONICS OF POWER)
FUNDAMENTALS OF ELECTRICAL AND ELECTRONIC ENGINEERING
INTRODUCTION TO ENGINEERING (use of the METROLOGY laboratory)
While the subjects that require the use of software and computer are: 
COMPUTER DRAWING I (CAD)
COMPUTER DRAWING II (CAD)
Management and Planning of resources and processes II (DESIGN OF MANUFACTURING PROCESSES)
DESIGN OF TOOLS AND DEVICES
DESIGN FOR MANUFACTURE.
Achievements / Distinctions:
2nd place in robotic contest organized by the IEEE in Brazil of 2008
First place of Labview Robotics Challenge 2012.
First place of the 4th International Robotics Tournament "Vex Robotics", Saltillo 2013 (Design Category).
First 3rd Regional Vex Robotics Tournament-Reeducation, San Luis Potosi 2013 (Category Excellence and Tournament Champion).
First Place of the 2nd Regional Tournament of the Vex-Reeduca Robotics Academy, Aguascalientes 2014 (Design Category).
7th place in the world ranking of the Vex Robotics World Championship in Anaheim, Cal. 2014.
Below are the different contests where the members authorities and students are appreciated.
Last February 2016 the students of the 6th and 8th semester of the Manufacturing career obtained the first place of the first annual ABB robotics competition, organized by the same company ABB and that took place in the campus facilities of Manufacturing and Engineering of ABB, obtaining as prize a Robot ABB model IRB 140.
The students participated:
Eli Israel Méndez López                                130415 semester 6th
Roberto Vargas Martínez                              130415 semester 8th
Antonella Argüelles Gutierrez                       120877 semester 8 °
Armando de Jesús Hernández Child           120063 semester 8th
Advisor: Maestro Juan Rocha Chavarría.
Teachers:
MTRO. MIGUEL ANGEL ESPARZA ARANDA
MTRO. MIGUEL ANGEL ESPARZA ARANDA
Email: miguel.esparza@upslp.edu.mx
 Studies: Electrical Mechanical Engineer by the UASLP and Master in Business Administration by the UAEM. (Autonomous University of the State of Mexico and Master in Control by UNAM (not titled)
Date of admission to the university: January 2002 with PA and August 2003 as PTC
He participated in the selection of equipment for manufacturing laboratories, visiting various suppliers in different parts of the country and abroad, mainly USA, Germany, Spain and France.
Specialty area: Manufacturing and Administration
Collaboration with other educational institutions or companies: 40 years of work in different companies and 43 years teaching in different educational institutions:
Educational institutions such as the UASLP, the ITESM, both in Querétaro and San Luis Potosí and the Autonomous University of the State of Mexico (UAEM) in the latter also as the manager of the Manufacturing area.
Companies such as: Chrysler de Mexico SA de CV, Fabricas Autocar Mexicana SA de CV, Imperial Eastman SA de CV, Maquinas de Proceso SA de CV, AC Mexicana, SA de CV, Muebles Industrializados SA de CV and Plastics and derivatives GAMA, SA of CV FROM 1966 to 2006 the last 5 years as owner of Plásticos y Derivados GAMA
Contributions or achievements: Experience acquired during 40 years of work in the industry, of which the last 20 years at the Management level. Teaching experience acquired from 3 to 8 hours per week since 1966 and from 2003 as Full Time Professor and Coordinator of the Manufacturing career. Being in different companies taught 3 hours after 18 hours.
DR. MARGARITO MARTÍNEZ CRUZ
DR. MARGARITO MARTÍNEZ CRUZ
Name: Margarito Martínez Cruz
Email: margarito.martinez@upslp.edu.mx or drnartinez@gmail.com
Studies: Doctorate in Electrical Engineering, Master in Engineering, Bachelor in Electrical Engineering all in the Autonomous University of San Luis Potosí.
Levels of research: basic, scientific and technological
Supports such as SNI and Prodep: Candidate for 2011-2014 and Desirable Profile 2015-2018
Date of admission to the university: February 2009
Area of specialty: Automation and control of industrial processes, electricity and industrial electronics, applied mathematics.
Collaboration with other educational institutions or companies:
With IPICyT: Harmonic Rejection Control Scheme for PWM DC / AC Power Converter and Average current controlled switching regulators with cascade boost converters.
With CANACINTRA: Participated as a member of the evaluation committee of the first San Luis Potosí Award for Technology and Innovation San Luis Potosí.
Dr. Margarito Martínez Cruz is an electrical engineer, has the degree of master and doctor in electrical engineering from the Autonomous University of San Luis Potosí in the area of automatic control. He has had the opportunity to study two graduates in education, one from the Superior Technological Institute of San Luis Potosí and another from the former CUP.
He joined the Polytechnic University of San Luis Potosí in February 2009 as a full-time professor, currently a Research Professor level B, has been a candidate in the National System of Researchers (SNI) during the period January 2012 to December 2014, member of the Mexican association of automatic control AMCA, of the SMCTM and of the SOMIM and is currently a desirable PROMEP profile. It has certifications extended by FESTO and National Instruments.
His specialty is analysis and synthesis of controllers for dynamic systems, having as areas of interest electronic power systems, electrical machines, alternative energy sources and manufacturing technologies.
Publications: Dr. Martínez has 3 journal articles, 13 national and international congresses and has directed 2 master's theses.
ING. JOSE ANGEL JARAMILLO SANTACRUZ
ING. JOSE ANGEL JARAMILLO SANTACRUZ
Email: angel.jaramillo@upslp.edu.mx
Studies: in Industrial Engineering in electronics, and Masters in Manufacturing
Levels of research:
Supports such as SIN and Prodep:
Date of admission to the university: June 25, 2007
Area of specialty: Manufacturing + Automation
Collaboration with other educational institutions or companies: CIATEQ,
Datiotec, IMEU, Mint, Remy, PGI
Contributions or achievements:
Engineer José Ángel Jaramillo completed his studies in Industrial Electronics Engineering, as well as his master's degree in Manufacturing from the Technological Institute of San Luis Potosí. He has a series of more than 25 certifications in various automation and manufacturing technologies, granted by various companies. such as, Cloos Gmbh, Karl Zeiss, SLV Institute, Festo, Mitutoyo, Kuka, Main House.
He has an experience acquired during 20 years of work in the industry, of which the last 15 years at the Management level. Teaching experience of over 25 years acquired in various institutions of middle and higher level such as: ITSLP, Conalep, UVM, UASLP, UTSLP, UPSLP, CIATEQ,
From 2000 as a Research Professor in the UTSLP and from 2007 as a full time professor in the UPSLP.
His specialty area is mechanical metal manufacturing by means of equipment with CNC technology and flexible manufacturing systems.
He promoted the creation of solid fuel engines in the ITSLP, he has served as president of the Academic Body of Industrial Engineering in the UTSLP from 2004 to June 2007, where he promoted the LGAPC focused on Development of vision station for measurement of mechanical metal parts . Applies Certification exams in automation technologies through the FACT GOLD center C0102010 to students interested in obtaining it, Funge currently as head of laboratories and workshops of the Manufacturing Center in the UPSLP. 
Graduation profile:
The Engineer in Manufacturing Technologies will be able to meet the needs arising from the transformation processes of manufactured products, contributing to local, regional and / or national development, through the following functions:
• Develop manufacturing processes to increase the competitiveness of the company through appropriate technologies.
• Develop production manipulators to improve productivity and production quality.
• Develop the programming of the Control equipment: PLC and sensors and Robots, as well as CNC to comply with the plant's programs and satisfy the customer.
• Develop maintenance programs to meet the plant's programs and satisfy the customer.
• Manage quality systems according to international standards.
• Manage production and quality systems according to the systems of world class companies.
• Formulate manufacturing projects from the economic and technological point of view.
• Use Lean manufacturing tools to improve productivity and quality.
VALUES, ATTITUDES AND SKILLS
a) VALUES.-Honesty; Quality at work and Service Spirit.
b) ATTITUDES.- Positive and cooperative.
c) SKILLS.- Ability to solve problems, Initiative and Decision making, Entrepreneurship
Work field:
The engineer in Manufacturing Technologies graduated from the UPSLP acquires skills necessary to develop professionally in each and every one of the manufacturing companies such as chemical, metalworking, food, automotive, aeronautics, foundry, rubber industrialization, plastics, mining, pharmaceutical companies, research and technological development centers, among others.
Leagues of interest:
Mayra Daniela Martinez Contreras
Manufacturing Coordination Assistant.
Teléfono: 444 812-63-67 o 444 812-65-19 Ext. 253
E-mail: mayra.martinez@upslp.edu.mx
Mtro. Miguel Ángel Esparza Aranda
Coordinator of Eng. In Manufacturing Technologies
Teléfono: 444 812-63-67 o 444 812-65-19 Ext. 253
E-mail: miguel.esparza@upslp.edu.mx