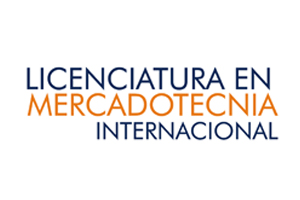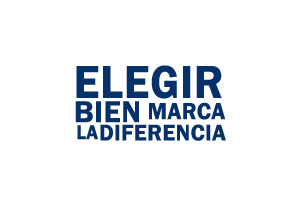 Level:
Bachelor's degree
Title granted:
Bachelor of International Marketing
Duration:
9 Semesters
Description of the race:
Skill for the planning, design and implementation of communication strategies of the company as its market: advertising and image campaigns, sales promotion, personal sales, public relations, among others.
Learn more
Ability to plan, design and implement market research to obtain the necessary information for decision making in different fields of action of the marketer, such as: pricing, development of new products, marketing of current products, communication strategies and distribution strategies.
Strategic market diagnostic elements that allow you to respond quickly to changes in the environment, anticipating trends, changes and innovations, in order to keep the organization positioned-
Development of management skills to coordinate different functional areas of the organization, such as leadership for collaborative work, capacity for self-learning and high social commitment.
Curriculum:
The International Marketing career is comprised of 9 semesters. In the last semester the stay and professional residency in a company of the productive sector takes place. 
Infrastructure / Resources:
Integral Center for Marketing and Audiovisual Media (CIMMA)  See more.
GESELL Chamber-Business Center
Gessel's camera is a room conditioned to allow observation with people. It consists of two environments separated by a unilateral glass, which have audio and video equipment for recording the different experiments, such as group sessions, market research, product analysis.
Information and Documentation Center.
Computer Centers and Laboratories
Certifications:
Certifications of English by the University of Cambridge.
Microsoft Office Specialist.
Achievements / Distinctions:
Recognition of CENEVAL as a High Academic Performance Degree EGEL Classified in the Academic Performance Standard 1.
Participation in the Student Mobility Program of the Warsaw University of Technnology
Participation in the Trajectoria de Éxito Contest, AC- Medal of Exemplary Students.
CIEES 2010 certification.
Teachers:
Mtro. Bernando León García
Maestro Bernardo León García, holds a degree in Banking Administration, from the EBC; He has a Master's Degree in Administration with a Specialty in Finance from ITESM, and has completed Diplomas in Credit Analysis and Evaluation of Investment Projects, Risk Management, Foreign Trade, Socioeconomic Model and Competency-Based Education.
In his career, he has twenty-eight years of experience in the private and public sector, highlighting his twenty-five years in the National Bank of Foreign Trade, SNC, as well as developing family businesses, management positions and business consulting.
He joined the teaching profession in 2005. At the Polytechnic University of San Luis Potosí since August 2007 he works as a full-time Research Professor, where he is currently Coordinator of the Academy of the International Marketing Degree.
His academic specialty is in international marketing, foreign trade, finance, administration and business consulting at the bachelor's and master's level.
He collaborates in the Academic Body "Local Development and Business Competitiveness" in which he participates in research projects.
e-mail: bernardo.leon@upslp.edu.mx 
Mtra. L. Renée Dueñas Salmán
Mtra L. Renée Dueñas Salmán. PhD student in Sciences and Humanities for Interdisciplinary Development, UNAM-CEIICH-UAC. Degree in Public Accounting, UASLP; MBA in Strategic Marketing, University of Lincolnshire & Humberside, UK and graduate of the Master of Administration, UASLP; Specialties in Participatory Research by the Complutense University of Madrid and in the Socioeconomic Methodology for the Analysis and Management of Organizations, ISEOR, France. Certifications in the English language, language teaching, teaching and Competency-Based Education. Professor Hora Clase since 2002 and as Full Time Research Professor since 2006 at the Universidad Politécnica de San Luis. Member of the Academic Body "Local Development and Business Competitiveness" and invited to the "Group towards an Engineering in Social Communication". Publications on business studies, Culture of Participation and education. Professional experience in the academic and commercial area, currently entrepreneur of a MSME since 2004.
E-mail: renee.duenas@upslp.edu.mx 
Mtra. Xóchitl Hernández Velázquez
Mtra Xóchitl Hernández Velázquez has a degree in Communication Sciences from the UASLP and a master's degree in Marketing from the ITESM Campus San Luis Potosí.
He has 10 years of professional experience in the area of marketing and communication. His specialty area is marketing and communication strategies within the company (intervention and / or institutional).
He worked at the ITESM Campus San Luis Potosí as head of department of APRINTEL Distance Education System. Likewise, he has participated as a teacher in universities such as ITESM Campus San Luis, UVM, Tangamanga University and the Mesoamerican University.
He joined the UPSLP as a teacher in 2008 and full time in 2015. He currently teaches the Sales area and leads the practical projects of the area with Sales Activation and Branding and Sales Force Fest, which year after year becomes more relevant and impact from commercial strategies and promotional communication that are put into practice.
He is a member of the academic committee of the EGEL in marketing, trainer and independent consultant in the area of marketing and internal communication.
e-mail: xochitl.hernandez@upslp.edu.mx
Graduation profile:
The Bachelor in International Marketing, is a professional specialized in the analysis and diagnosis of the different markets in which a company ventures or in which it plans its expansion.
Learn more
 The managerial leadership capacity of this professional allows him to design strategies and plans aimed at positioning the organization, encouraging commercial exchanges between companies and their different markets to be carried out in a dynamic, profitable and satisfactory manner.
Leagues of interest:
www.amamex.org.mx
www.amai.org
Contact:
Bernardo León García
Coordinator of the EP of International Marketing
E-mail: bernardo.leon@upslp.edu.mx
Oneyda María Arista Muñiz
Marketing Coordination Assistant
Teléfono: 444 812-63- 67 o 444 812-65-19  Ext. 222
E-mail: oneyda.arista@upslp.edu.mx